Overview
DragonWave-X continues to provide an industry-leading customer experience in offering Harmony Care, a complete package tailored towards the needs of operators today and tomorrow.
Harmony Care is a comprehensive and flexible program that can be customized to suit a variety of specific needs and budgets, focusing on:
CAPEX-extension; extending the life and getting the most out of your network investment
Minimizing network down-time and exceeding customer SLA's
Relieving the operational load associated with troubleshooting, repair, and hardware replacement
Offering peace of mind that technical experts are available 24x7 to assist
Harmony Care Components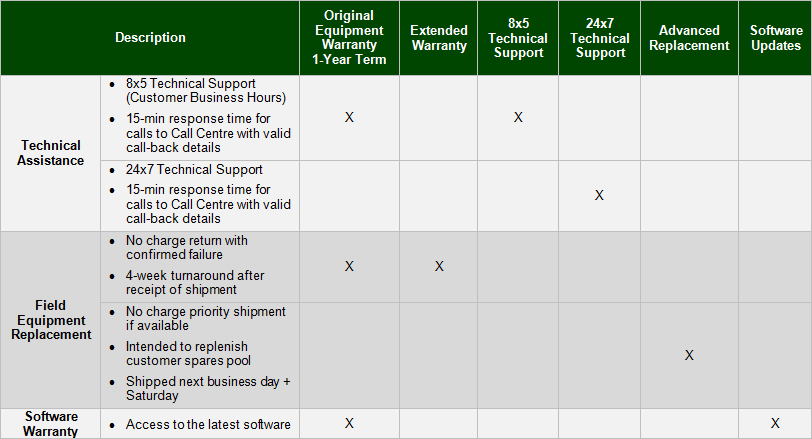 Product Coverage
Harmony Care is a value-added service intended to support deployments of current and legacy product lines.  DragonWave-X's technical experts and repair resources are available to cover networks consisting of:
FlexiPacket Radio
Harmony Radio / FlexiPacket MultiRadio
Harmony Hub 800 / FlexiPacket Hub800
Harmony First Mile 200 / FlexiPacket FirstMile 200
FlexiTrunk and SRT1F
NetViewer NMS/EMS
Horizon Compact / Horizon Compact+
Horizon Duo
Horizon Quantum
DragonWave-X is pleased to discuss other product lines and offerings that may be of interest in order to provide a one-stop services solution.  Please contact your DragonWave-X sales representative to discuss in more detail.